If you want to take your business online, you have to go through the domain registration and hosting process because your domain name is the address of your website.
As a YouStable client, you can have everything you will need to manage your domains.
How to Register a Domain
Follow the steps to Domain Registration and Hosting:
Youstable provides a complete solution for their clients, i.e., Hosting + Domain, which you can register at the time of SignUp, or also you can buy it later from your Client Area.
YouStable provides you FREE Domain, which you can have with any of their Shared Hosting plans when billed annually or tri-annually.
For the hosting plans, you can go through the plans and select the one which best suits your need, or you can contact the YouStable consultants for the same.
After selecting the appropriate hosting package, click "Add to Cart".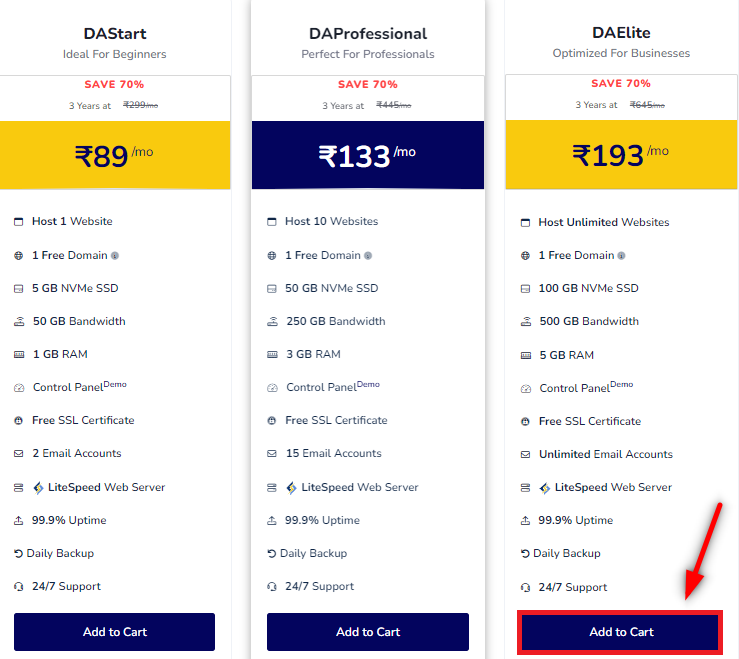 After clicking Add to Cart, you will be redirected to Shopping Cart.
Select your billing cycle and enter your Domain Name to search.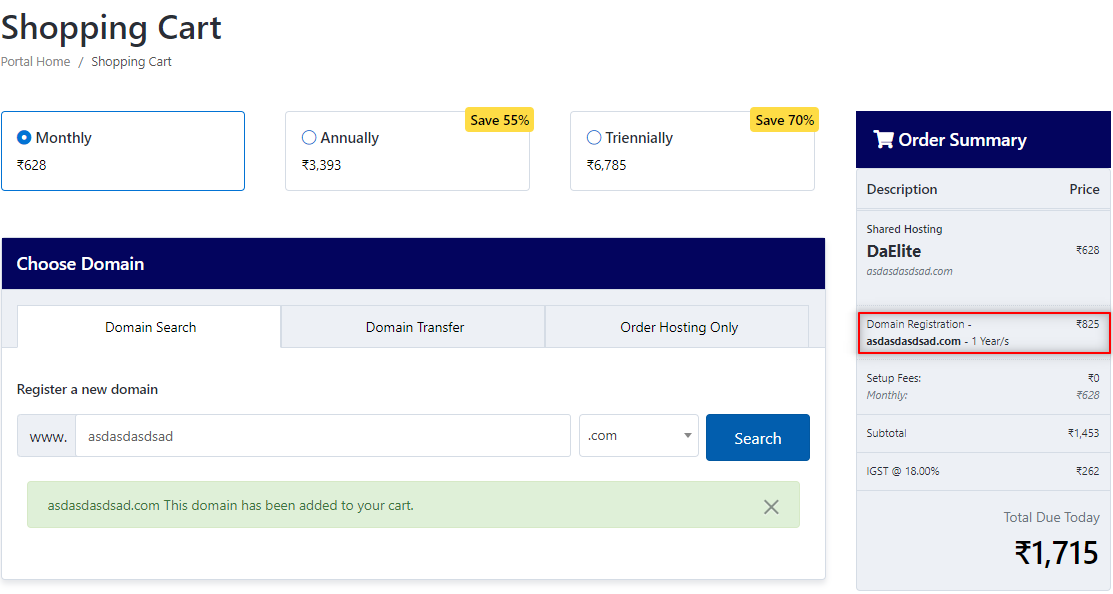 You can choose from one of the following TLDs FREE with any shared hosting plan.
.com,.in, .online, .info, .org, .site, .co.in, org.in, .business, .company, .xyz
With YouStable hosting, you will have other Domains Configurations which too is FREE.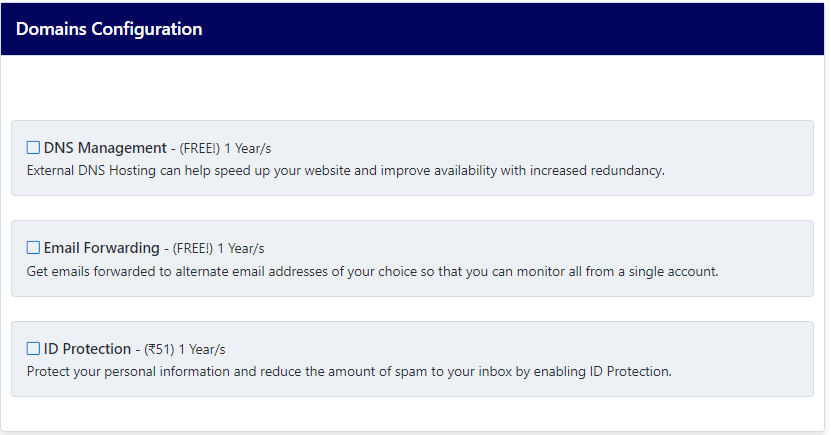 You can select a FREE addon too from the list below which is one of the best provided by YouStable.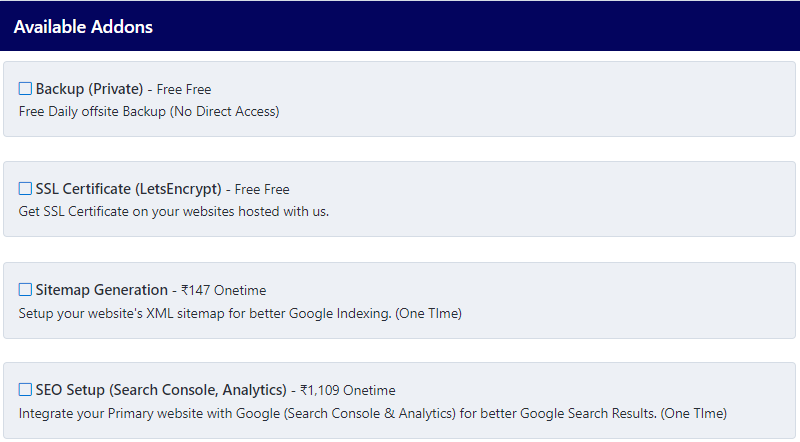 Scroll down to Billing Details and fill up the registration form or if you are a registered user, you can log in directly.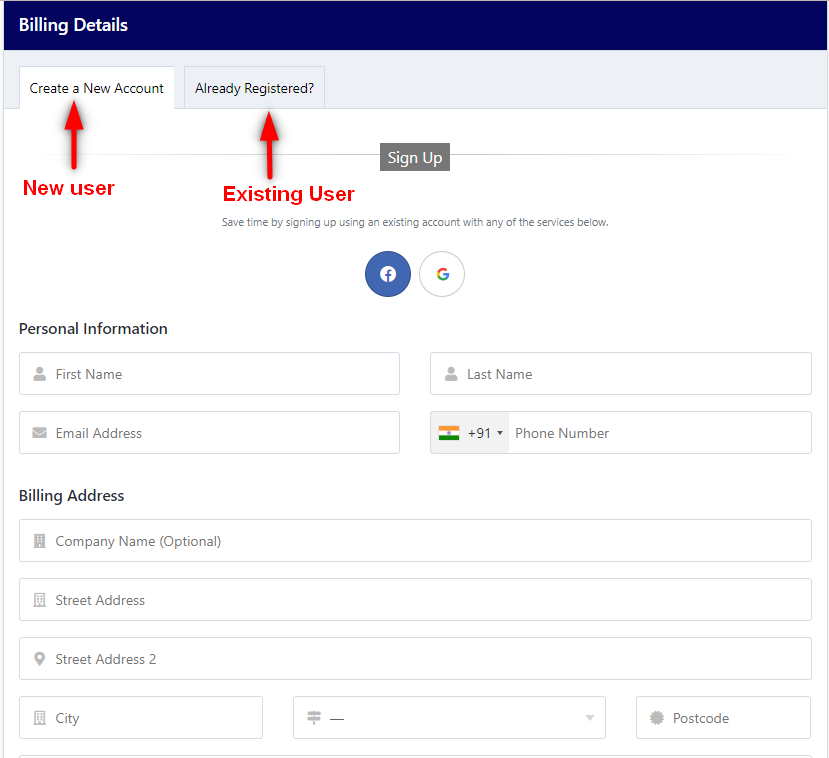 Choose your payment method and select the checkbox saying  "I have read and agree to the Terms of Service" and click Complete Order. You will be redirected to your Client Area at YouStable.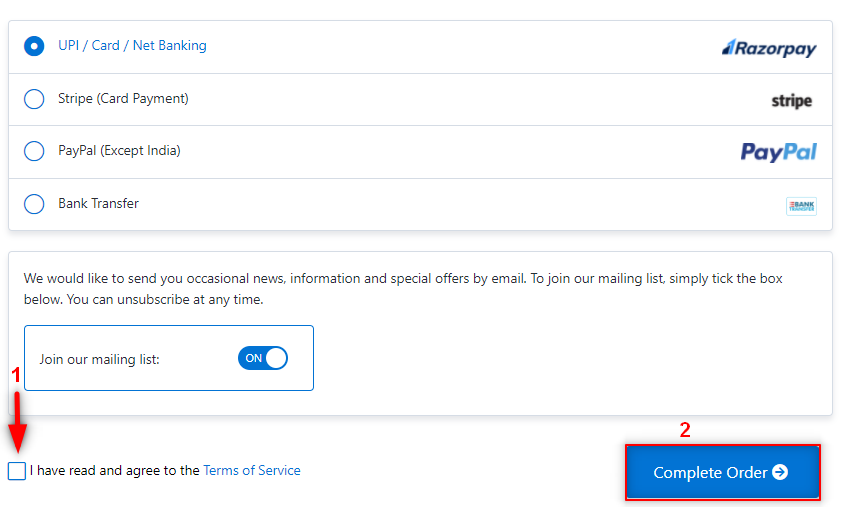 In the Client Area, you will have all the information regarding your services.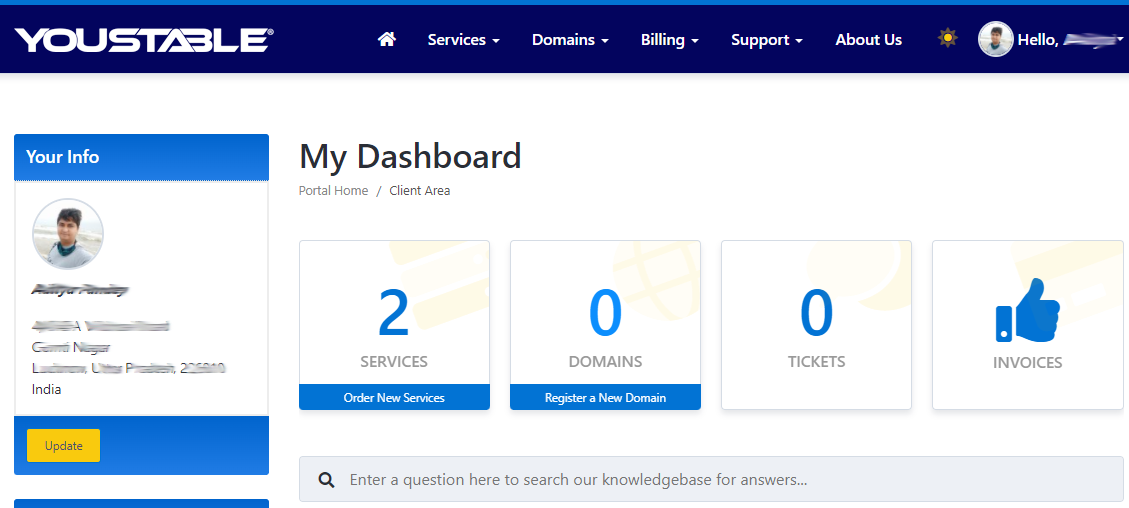 You may like