YouStable listens to the existing customers, and we heard it. YouStable offers cPanel web hosting to the customers so that the users can create, edit, and manage the site with the full version of the cPanel.
By now, you already know that YouStable offers free SSL certificates to the users on selected packages, and activates the protection within a few days or hours.
You can find the Private Key for SSL Certificate after installing the protection to the domain.
Step 1: Log in to the control panel by adding "domain.com/cPanel" and we have sent an email to the users with credentials.

Step 2: Type "SSL" in the search bar, and click on "SSL/TLS" to move forward.

Step 3: Under the "Private Key (KEY)," click on "Generate, view, upload, or delete your private keys."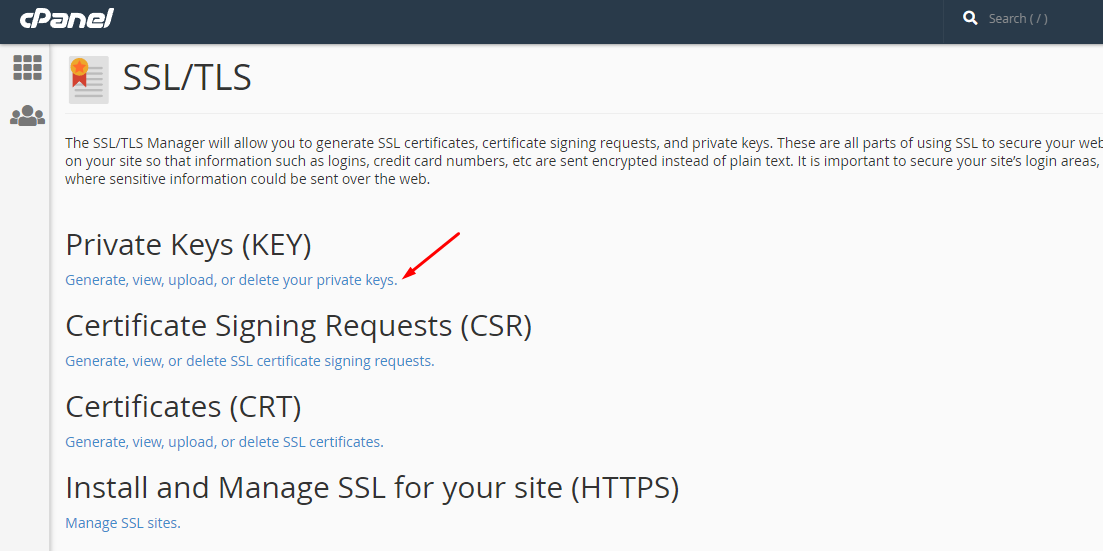 Step 4: If the SSL certificate protected is activated, then you can find the "EDIT" option.

Step 5: Now, we have led you to the Private Key, and we cannot show you any further.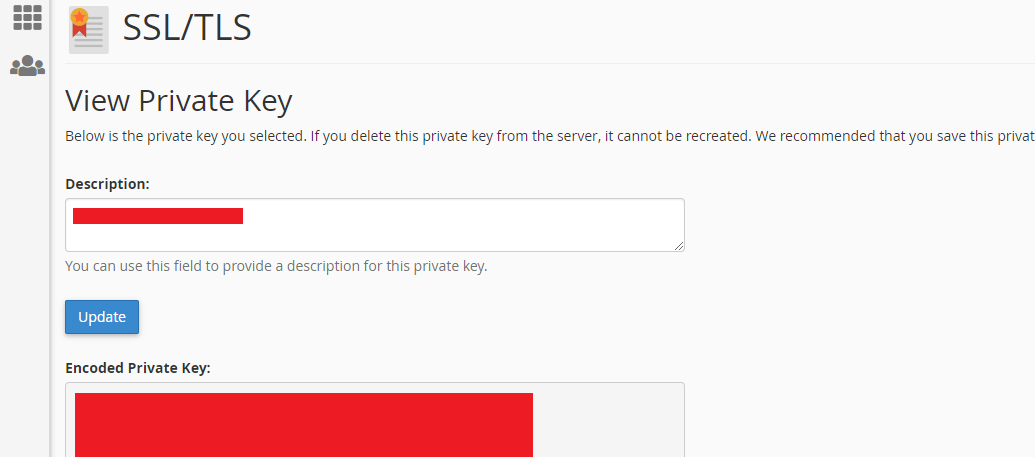 Copy the Private Key from the page, and we cannot show you next due to security reasons.
You have encoded Private Key and decoded Private Key, so never share the details with anyone or you are compromising the security.